Page 2
21st Jan 2006
Maz has received a load of parts from Metmachex, as you can see we now have the swing arm, and oil tank, we also have a new rear brake made by Brembo.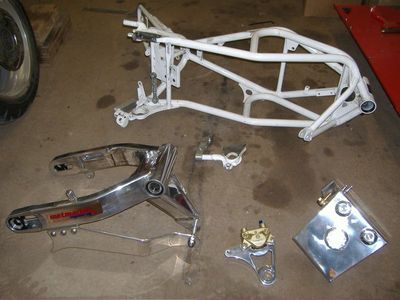 Maz has also adapted the frame to allow easy fit and refit of the belt, should maintenance be required, more technical details about this later ...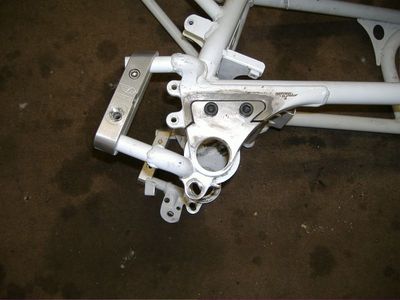 Maz has now cut and polished the cam casing, as as I'm sure you will agree ... It looks very nice!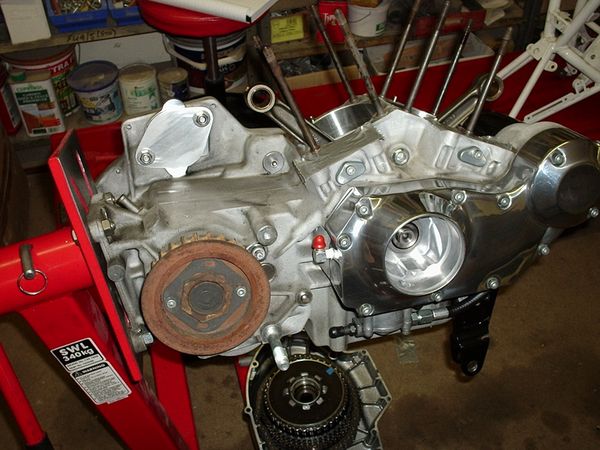 29th Jan 2006
Frame has had a brace and steering damper lug added and is now ready for painting!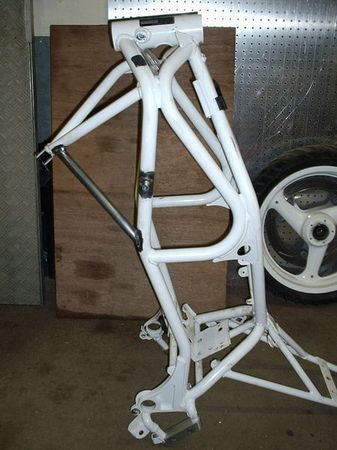 Primary case shows final assembly-note lack of alternator and starter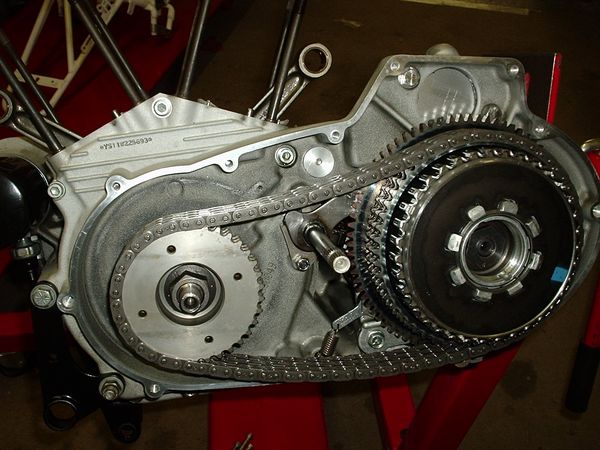 More pictures of this modification and the bike can be found in both the photo's and New's section's