Introducing our race bike, we have bought a '98 S1 White Lightning, as you can see, it's not race ready in any shape or form ... yet.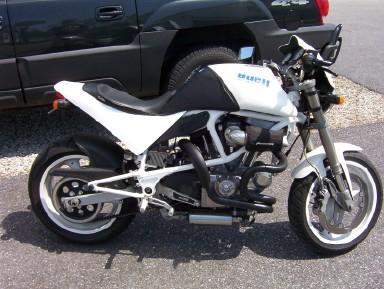 Maz will soon be taking it to 'The Emporium' so that he can work his magic, and get it into a race ready condition, we will keep this page updated as and when it gets tuned up, fettled and race readied.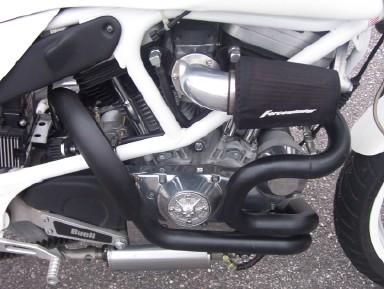 7th Jan 2006
Well it's now at the Emporium, where it went from S1WL to kit form in about 3 hours, quite incredible work by Maz. This is now the start of the transformation from road bike to being race ready, More pictures in the photo section!