Rider - forty-something flyboy Martin has ridden bikes since his teens and, being a competitive soul, it was just a matter of time until he got out onto the track ... ....As you can see from the day-job (below) he likes classic and quirky machines so Buells are naturally his two-wheeled choice. Since the XB range came along there has been a friendly rivalry between riders of "tubers" and "fuellers".....which is best? Which is fastest? Martin has nailed his colours firmly to the mast; an X1 for the road and the S1 White Lightning for the track.
If you would like to sponsor the team, have parts to donate or just want to take the piss, email Martin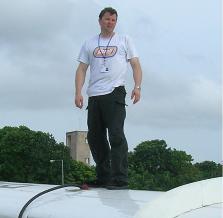 Engineering - We have a new engineering department!!! Previously a successful racer in several disciplines we hope that experience coupled with expert spannering skills will be a big bonus in terms of bike setup and insider knowledge. Our mystery master mechanic has plenty of track time, workshop knowledge, innovative engineering and race preparation in his CV and has already suggested plenty of upgrades and ideas for the bike...….He is a tad shy and doesn't want his picture on the web just yet….. email Buell Guru here to persuade him to "come out"… ……..
Trackside Spannering – with several decades of keeping race cars going round the track under his not inconsiderable belt, Bob has "been there, done that" . Currently he is providing a steady hand at the helm, paddock experience, a "stupidity damper" and a very decent toolbox…. Great asset and we are grateful to have him onboard. Not to mention the flash motor home and the catering skills of his missus!
Management - in addition to running a demanding & hectic business delivering aircraft around the world & honing her own considerable flying skills, Gill has "volunteered" to tackle the organisational side of Team Begger, we may not win all our races, but with Gill in charge we WILL be entered for them and we WILL be at the track on time!
For practical issues, requests for nude shots (or if you need an aeroplane delivered anywhere!) email Gill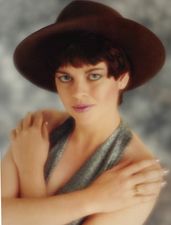 Web stuff - Buell enthusiast Ash is well known to the Buelling community for his outstanding, demanding and never ending work keeping the UKBEG site up and running, not to mention a riding ability that is the stuff of legends! Recently married and a new Dad, the team are grateful that yet more time web geeking could be squeezed into an already overloaded schedule, Cheers Ash!
If something here isn't working or you have a suggestion for the site email Ash